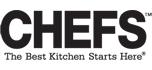 We call Andrea our 'Chief Inspiration Officer' - her energy and enthusiasm and insights have invigorated our branding, merchandising and

customer experience.  Her work with us was outstanding. She inspired all of us to think differently.
-Tim Littleton, President, CHEFS
---


I have always been impressed by Andrea and have received nothing but rave reviews from those who have worked with Andrea. So when CohereOne itself needed someone to lead our team in a brand development two day workshop, I called on Andrea. I can now fully understand why she is so respected. She took the group through a process to draw out everyone's input, helped the group coalesce around key points and followed up the workshop with clear outlines of the branding vision that had been developed. She gets a

standing ovation for doing a great job!"
-John Lenser, President,
COHERE ONE
---


Over the years I have participated in many seminars/meetings/ workshops. I can't recall any that was as intellectually stimulating, inclusive, fast-paced and enjoyable as Andrea's. Most importantly, she has the uncanny ability to distill wide ranging discussion and debate into succinct workable solutions. The leadership team of Boston Proper

eagerly looks forward to working with Andrea again on strategic branding and merchandising issues.
-Michael Tiernan, President & Chief Executive Officer,
Boston Proper 
---


It has been a distinct pleasure to work with Andrea. She is exceptional! She has a deep knowledge of the catalog business and is a truly savvy strategist and marketer. She is full of ideas, inspires creativity and has a contagious energy about her that generates a lot of excitement. I just wish I could talk

her into moving to North Carolina to come work for us!
-George Stearns, COO,
Pace Communications

---


Andrea Syverson is a branding dynamo. We have worked with her for over a year on a crucial project to brand our consumer business. She has been indispensable in expertly guiding us through this process with great energy and enthusiasm, creative thoughts and ideas, good humor and extreme patience. She has an organized approach and clarity of vision, and keeps us moving in a positive direction toward a great result without allowing the inevitable emotion of a diverse group to derail the effort.
She is a unifier.


I couldn't be more pleased or sufficiently lavish in my praise of her efforts on our behalf.
- David McGee, President & CEO, DRG
---



If you are looking for someone to re-energize your brand, I highly recommend Andrea Syverson! Andrea did an amazing job understanding our business and leading our team. She is a smart and passionate business
partner! She does her homework and learned about our business, which is so important in a great consultant. Our entire team loved working with her and were so energized. I loved her depth of experience and the way she thinks like a customer. She is a great leader and teacher. We discussed "rockstars" with our merchandise. Andrea is a true

rockstar in creative, merchandising, and branding!
-Ann Bush, President Monroe & Main, Midnight Velvet and
Country Door brands
---


Andrea's thought leadership was priceless. Her knowledge of current industry trends, group management, thorough research and thoughtful

recommendations are setting our brand up for success!
-Lisa Stageman-Pavelski, Brand Director, Country Door
---


Andrea has helped us take the SmartPak brand from good to great. Her breadth of experience gives her great insights, but what really sets her apart is her approach. She took all our key departments - all the stripes of our beach ball - through a series of exercises that were both fun and enlightening, and out of which came tremendous insights regarding how we could deepen our connection to our customers. Her workshop-based approach helped us to see what's really special about our company and our brand, and gave us the confidence to break away from the pack. As we were going through a particularly fun and inspiring session, I found myself thinking: 'Boy, I'm glad we found Andrea before our
competitors did.'
What's more, by involving a broad cross section of our executives, I feel like our entire business team now considers themselves stewards of our brand. Our whole team is thinking about ways we can better serve our customer, solve her problems, and really earn the right to call SmartPak a 'Lovemark.'
While aspects of branding are soft and hard to measure, I'm convinced that the branding work we did with Andrea helped us to more than double

our growth rate to over 20% in an industry experiencing little to no organic growth.
-Paal Gisholt, CEO,
SmartPak Equine
---


Andrea added invaluable insight and creativity to our merchandise program. She helped us redefine our product development to become more brand-centric and more strategic. We especially appreciate her

energy and focus, and we look forward to continuing our work with her.
-Ellen Kresky, Creative Director,
Ben & Jerry's
---


Andrea's vision, creativity, business discipline and leadership skills were

invaluable to Celestial Seasonings. I wouldn't hesitate to work with her again!"
-Walt Freese, President,
Celestial Seasonings

---



To think of Andrea as a 'consultant' falls far short of what she delivers. Andrea is one of the keenest strategists I've had the opportunity to work with. She delivers on her promise to provide great ideas, effective execution, and results that make an impact. I have been so impressed with Andrea. She came to our organization and learned about us, about our culture and values. She integrated the best of who we are and what we do with the best of what she knows through her research and professional

experience. The way she works with our staff is masterful. So much so, that we've contracted with her for more and more projects each time we talk.
-John Vitek, President,
Saint Mary's Press
---


Our company engaged Andrea to help us evaluate and improve our brand and corporate messaging. She did a fantastic job of guiding us through a process of better defining what we wanted to say and who we wanted to say it to, and then helping us to create an action plan to start implementing the ideas that were generated. She tackled our toughest questions head on, and helped us find answers that the whole team was comfortable with. I especially appreciated her focus on improving what we already had, rather than trying to start

completely over from scratch. I highly recommend Andrea to everyone (except my competitors)."
-Greg Bray, President,
Blue Tangerine Solutions
---


Andrea Syverson is a master at helping companies define new brands and updating existing brands. With an exceptional advertising background, Andrea is terrific at telling the brand story, but she also goes much deeper than just copy and slogans. Andrea helped us take our brand story to all customer touch points. Her process is also very empowering.

She let our team drive the project, which ensured maximum engagement and commitment.
-Phil McAvoy, President,
Country Curtains
---


Andrea has demonstrated the vision and energy to initiate award-winning projects with the skills and

resources to routinely exceed my expectations.  Professional, thorough, creative, enthusiastic – a rare combination that can work for any organization!
-Tim Beals, Publisher,
Zondervan
---


We appreciate Andrea's creativity, vision and innovation when helping to define the right niche for our gift business. She is enthusiastic and dives right in to understand the total business, not just the work at hand. Once you work with Andrea, the ideas just never stop coming!


What a tremendous resource for a company to have.
-Deb Rolgalke, Manager, Brand Marketing,
Amway
---