BrandAbout
A Seriously Playful Approach for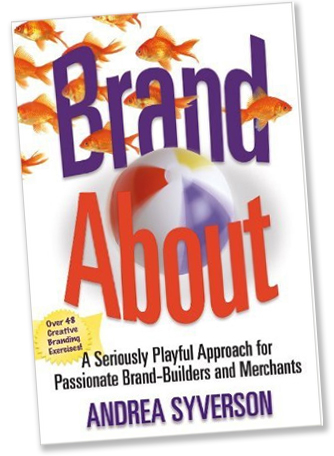 Passionate Brand-Builders and Merchants

BrandAbout is an experiential, do-it-yourself, creative playbook for energizing brands and their product lines and services. Featuring 10 practical lessons based on Andrea's 20+ years of hands-on marketing and merchandising experience, BrandAbout provides companies of all sizes—from startups to Fortune 500s—with more than 40 creative exercises that can be customized and applied again and again. BrandAbout is actionable, practical and empowering: a must-read for both CEOs and creatives looking for a fresh approach to their brand and product challenges.
---
ThinkAbout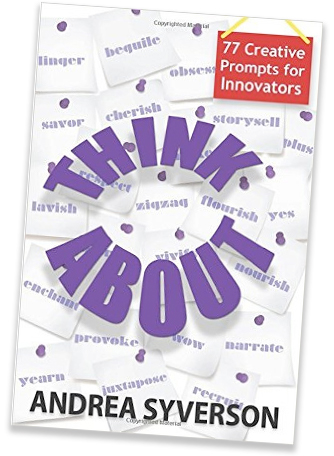 77 Creative Prompts for Innovators

Your brand is your most important product. But are you taking full advantage of it? Are you fully connecting it to your customers and exploring how to extend it in a meaningful way? ThinkAbout uses 77 verbs to give you quick case summaries and a series of questions that will help you move forward in product development, Web and other marketing copy, and repositioning. Using a roster of diverse and successful companies to illustrate each verb in action, ThinkAbout provides a wealth of actionable prompts that engage you in worlds outside your own industry and help you ramp your own creative thinking into high gear.